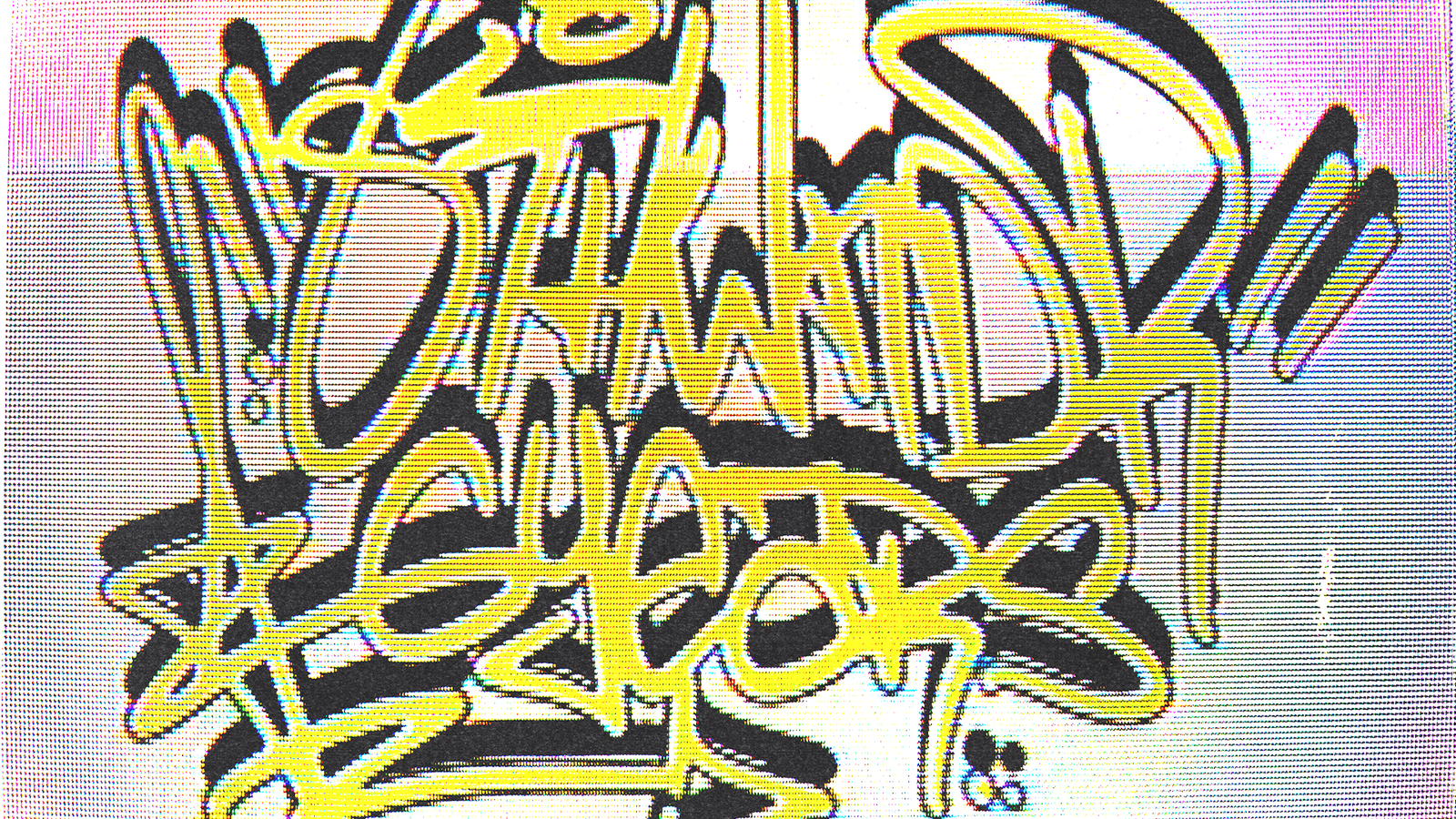 To start this blog post off I would like to introduce myself. For those who don't know me my name is Mark Hamm. My friendship with Sal and relationship with 8THWNDR has been a fun one over the past few years. In this article I hope to give you a look at some of the behind the scenes, growth and operations of something special that is more than just a clothing brand to me.
I first found 8THWNDR on Instagram back in December 2019. I simply sent a DM to the account asking Sal if he does "Cut and Sew'' pieces. Little did 16 year-old Mark know what would result from that DM. After this, Sal and I would text on Instagram back and forth a decent bit. I became a consistent shopper with 8THWNDR, as I became fascinated with the streetwear scene. That's where it all began - a simple message on Instagram. 
Things began to pick up for Sal in 2020. There was a new app taking the Internet by storm. You may have heard of it, TikTok. As this craze for TikTok was going on, Sal told me he was going to try making a video about the brand to see if he could gain some traction on this new app. I told him word for word before he uploaded his first video, "Patience, brother. It's not going to pop overnight. Push it to a bunch of other socials too." After that message, Sal uploaded the video the same night. I'll let you guess what happened next…the video exploded overnight. Exactly what I saidwouldn't happen. As a result of that video, 8THWNDR began to grow rapidly on TikTok, converting to tons of Instagram followers as well. 
When I discovered 8THWNDR, they had around 10k followers and throughout 2020 I watched the rapid growth. On May 4th, 2020 8THWNDR surpassed 50k followers. Just over a month later, on June 30th, 2020 8THWNDR surpassed 100k followers. Such exponential expansion in the streetwear scene was truly something never seen before. Plain and simple, 8THWNDR was at the top of the game.
8THWNDR continued to gain traction during 2020 and 2021, getting more eyes on the brand. It was a fun-filled year from photoshoots with NFL players, exponential increases in followers on Instagram and so many orders being shipped to people all over the world. So now we're here - the 6 year anniversary of 8THWNDR. What a ride it has been to watch the evolution of the brand right up to this 6 year collection, the best piece of work 8THWNDR has ever released. 
Here's to many more years of 8THWNDR!
- Mark Hamm


Boy oh boy have we come a long way! Since I joined the team in 2021, 8THWNDR has grown so much. When I first joined the team we only had 155K followers on instagram. Alongside social media growth, our overall product and quality has developed to become way better than past products. In the span of a couple of years we have perfected jeans and made the best possible fit known to man. I can't lie. I wear these jeans almost everyday and if you have a pair you know what I'm talking about. Besides that, we have done jackets, double layered hoodies, shorts, and now introducing our newest cut and sew items …. All-over chain hoodies, and JORTS. Wow, I would have never known jorts would come to 8THWNDR! I've been pushing these for 2 years. It's so cool to finally see these items come to life. Other than that, our graphic designs have also improved by us working very closely with our artists and really making sure the vision is perfect. 
Since I started working here, I have worked my way up the ranks from an intern that wasn't getting paid, to a full time employee who does pretty much everything. The one thing that has led me to where I am is always saying yes. That put me in a different mindset. I found myself thinking in different ways to get the job done that I would usually never think of. Aside from the brand growing I have also grown with it. I was a sophomore in high school learning the basics of business, design, and streetwear. Now, I have graduated highschool and have somewhat of a grasp of things. I will never stop learning and still have a VERY VERY long way to go. The people around you really do help you grow (if you let them). 
As for everyone on my team I have seen them all grow in different ways as well. Everyone has their own pace but we all attack and conquer. I am so thankful to have Sal as a mentor. I remember the day my responsibilities would change forever. I was waiting for a train to go to Philly when I got a call from Sal. "Yo man you're doing great but you're about to have a lot more on your hands". This was a very nerve racking call but also kind of life changing so thanks Sal for putting those extra scary responsibilities on me. This may just look like a clothing brand to anyone who is reading it but in reality it's more than that, this is a family.
Even though I haven't been here since the very start, because of my dedication and love for this brand, it feels like I've been here since day one. 8THWNDR will always be improving and with myself growing with the brand, the future will be very very bright for everyone who is part of and loves 8THWNDR. As Sal always says, "8THWNDR will be a household name". This is something I am sure will happen in the very near future.
- Alex Burro
Wow, it's been a long time since we've done one of these. A lot has happened since the last blog post (April 2022). However, the 6 year anniversary is here! I feel like the anniversary drops are my favorite collections to work on every year. It's a culmination of our best previous pieces along with a mix of leveled up cut & sew items.
This year we have some core 8THWNDR pieces: Chain hoodies, Sk8ball figures, Night Stars tees, & of course, a 6 year anniversary $8 t-shirt. The Sk8ball figures turned out perfectly. We had a 3D rendering made back in 2022, and immediately started working on production. The box was designed by my good friend, Ethan Du Plooy, who has done 90% of Sk8ball related work over the course of the last 4 years. Once you've seen the full drop, you'll understand how significant this anniversary is.

I met Mark back in late 2019, when he would DM me asking about and supporting 8THWNDR. He followed our explosive success in 2020, and he and I would speak from time to time. We've maintained our relationship and speak daily. I even surprised Mark at his graduation in 2022. To this day, Mark & I still see each other almost every month. He was just staying at my house for a few weeks not too long ago.
The way I met Alex was much different. Back in early 2021, I was taking photos in front of my house, when I saw 3 kids skateboarding by. I went to talk to them, and they knew the brand. A couple days later he messaged me asking if I needed any help. We briefly spoke and then met up to get started. Alex originally helped with fulfillment only, but his role quickly expanded. Today, he's a jack of all trades. There isn't one thing Alex can't do, and if he can't, he learns quickly.
Although Mark broke my website, and Alex damn near burnt my house down, I'm very grateful to have Alex & Mark with me. Those are stories for another day, but for now, happy 6 years!
- Sal Glorioso