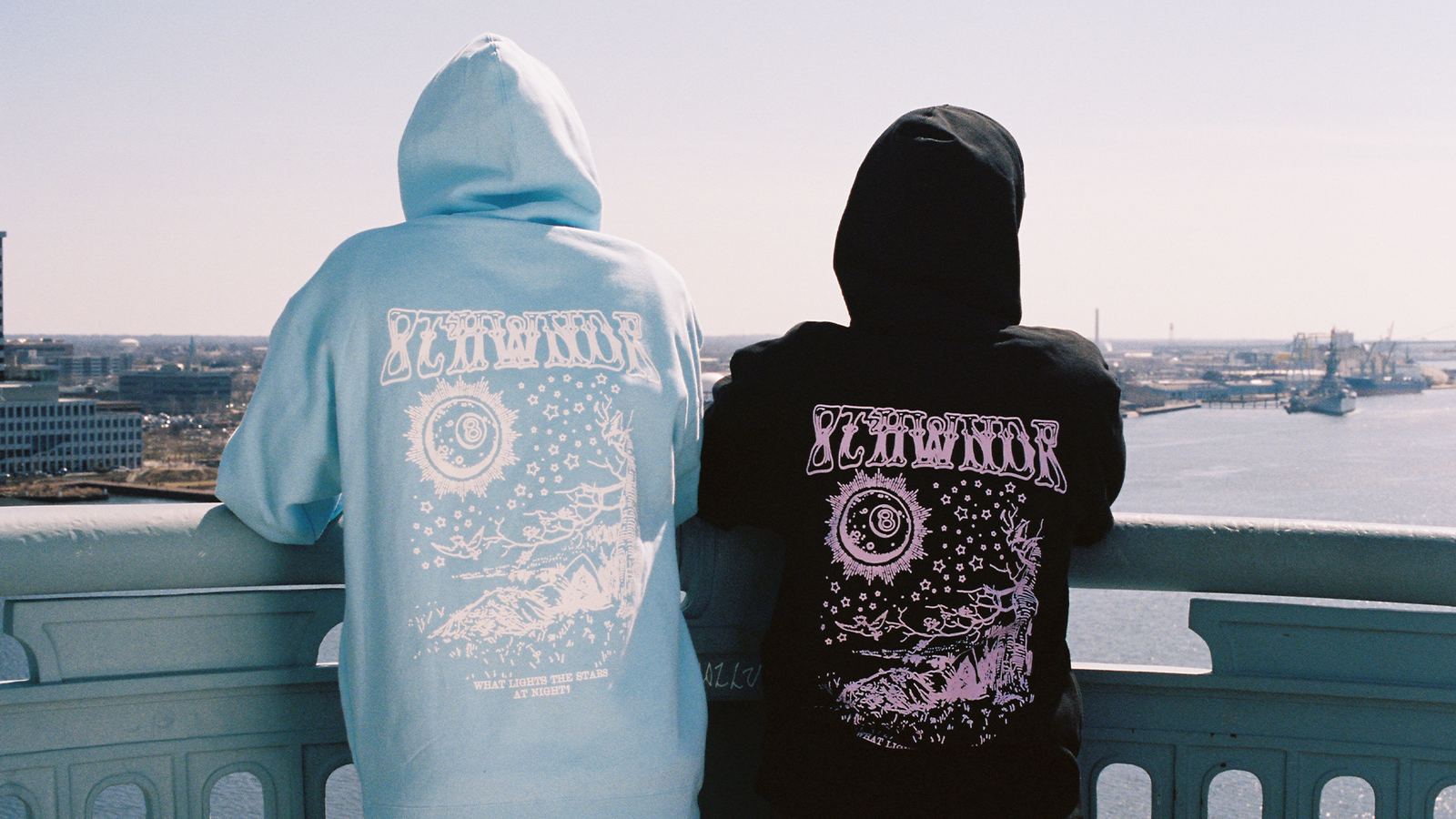 **CLICK FOR MARCH DROP DETAILS!**
If you ask me, March is a weird month. Where I'm from (in the northeast) the weather has trouble deciding whether it wants to be Winter or Spring. I eagerly wait to throw on shorts, grab my board and hit the skatepark with my friends - but I'm always at the mercy of Mother Nature. It's wack. 
But luckily, the weather has started to break this week.
I finally brought out some of my favorite tees, was able to skate more often, and I even hit the golf course to shake off the off-season rust. But, I'm sure in a few days it'll be brick again and I'll be stuck inside - waiting for the return of the warm weather.
You'll be able to see some of my anticipation for Spring in this next drop too - playful graphics, pastel colors, and a few classic graphics making a return as well.
I'll be honest with you - lately, I've been at a somewhat of a loss for inspiration. Just the other night, I was browsing Netflix, and remembered that Kanye West just put out his 3 part documentary "Jeen-Yuhs." - So I figured I'd throw it on and help catch some inspiration from one of my heroes!
Not sure if you've seen it yet (if not, go watch it right now), but I feel like I'm in somewhat of the same position Kanye was in. Long story short, Kanye is really trying to establish himself as a rapper instead of a producer, but the world is against him for whatever reason. Nobody believes he can be a rapper. Even some of his closest friends…All the while he's in the process of recording possibly one of the best rap albums of all time, "The College Dropout."
You might be wondering how that relates to me & maybe even calling me crazy for comparing myself to Kanye - I know. But, I'm being honest here. 
8THWNDR has been around for nearly 5 years, and I do see myself in Kanye's shoes. I'm trying to bridge the gap between underground and "mainstream" streetwear. Thishas been done before, but not like what I have planned. 8THWNDR is a huge name in the underground streetwear scene, but I have the vision of 8THWNDR being a globally recognized brand. I want my brand to be in everybody's closet. 
The March 2022 Drop really feels like a classic 8THWNDR drop, with a piece for everybody. Personally, I'm stoked on the All Over Print Racing Tee, Airbrush Tee, Gundam tees, and the All Over 8W Embossed Wallets. We are also experimenting with two different $8 tee designs, or four $8 tees total. However, there will be significantly less quantity.
The lookbook for this month was very unique too. Our brand manager, Evan, decided to shoot the lookbook in film. I had never done a lookbook in film before, but always wanted to - this was the perfect opportunity! We met up in Philadelphia with Nick (AKA Cags) and Paul (AKA Paulie Spumoni) from production company, MidVessel. They are a dope crew of video wizards, if you will. Any idea you may have for a video, they can make it happen. But most importantly, they're solid guys & we shot an 8THWNDR commercial together back in 2021, so it was nice to see them again.
The morning of, I woke up a little under the weather. The night before, we had a (little) party to celebrate Dean's birthday. It was fun, but I was rudely awoken to the sound of USPS trucks honking outside the crib at 8:00 AM. I threw on whatever clothes I could find and helped them load up a few thousand orders. Then, I grabbed two breakfast sandwiches, picked up Zack, and hit the city!
We ended up shooting on the Ben Franklin Bridge walkway, which is very (very) high up. Evan is scared of heights, so any time the train would ride by and shake the bridge, he instantly grabbed the wall (sorry Evan!) - It's even more funny because it was all his idea…He kept saying, "Anything for the shot".
Despite Evan's fear of heights, I'm glad we did it - the photos turned out beautiful, and he did a great job shooting this lookbook. I fell in love with film so much that I went out and bought a film camera for myself!
Anyways, you guys are probably tired of hearing me ramble about how fun 8THWNDR shoots are…
Make sure you set your reminders for the drop this Thursday (3/24 - 8pm EST / 5pm PST). If you have any questions, check out the drop details link, or message 8THWNDR on Instagram! I really hope all of you like this collection as much as I do!
- Sal Glorioso, Founder / CEO